The Business Licensing Solution from Expansion Dynamics Intl, LLC




See BizConnectPro in Action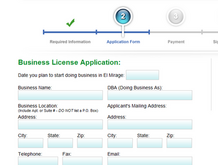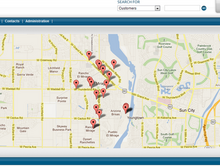 Businesses love the ease and convenience of the BizConnectPro system.  In addition to being able to apply for a new license or renew an existing license, being able to log in to their account anytime to print a copy of their license or update business information allows businesses to spend their time more productively.

Comprehensive Reports and Robust Functionality for Cities & Towns

Municipal staff loves the ability to get real-time information about business license status.  But it's the ability to breakdown the business community data that provides the real value of the BizConnectPro system.  The sorting and sifting functions are limitless and empower municipal officials to really understand their business community.

There's much more to BizConnectPro than just saving money.  The BizConnectPro system gives you an unprecedented view and understanding of your business community and allows you to learn from and communicate with your business community.

The best way to familiarize yourself with power of BizConnectPro is to join us on a test drive. Simply complete the form on the right and we'll be in touch with you.

Set up a virtual tour with us and experience the ease & power of the BizConnectPro system.

To set up a tour at your convenience:

Easy to Follow Processes for Businesses